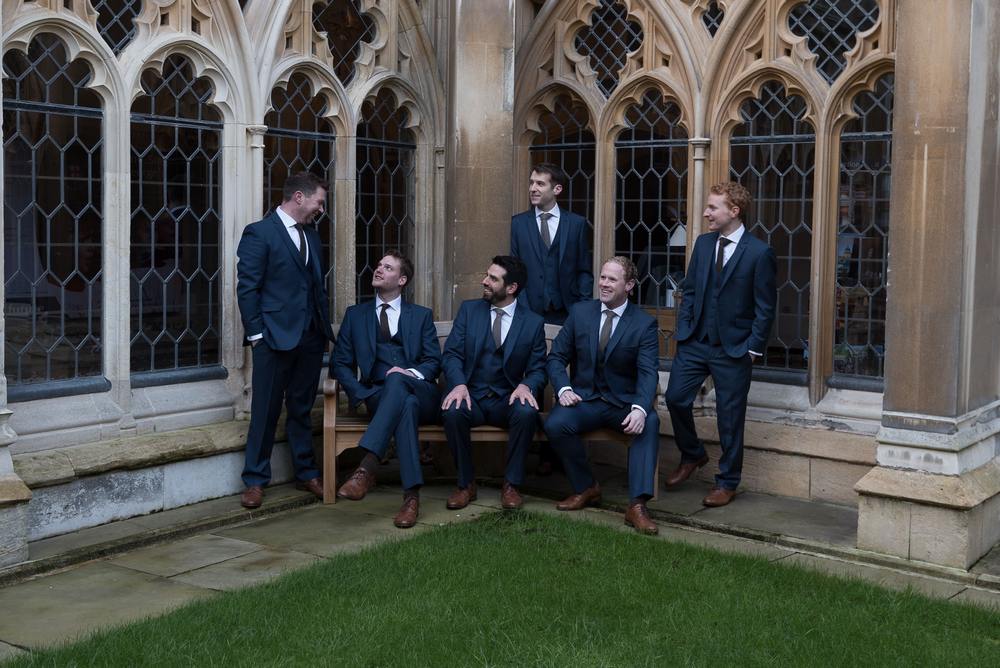 The Queen's Six were established in 2008, the 450th anniversary of the accession of Queen Elizabeth I, from whom they take their name.
Based at Windsor Castle, all the members of The Queen's Six are also Lay Clerks of St George's Chapel, whose homes lie within the Castle walls. The Chapel Choir, which consists of boy trebles and twelve professional adult male singers, performs some eight services a week, as well as at private and state occasions, often before the Royal Family.
Now Dan, Tim, Nick, Dom, Andrew and Simon have come together to bring their unique style of entertainment to a much wider audience. Their repertoire extends far beyond the reach of the choir stalls: from austere early chant, florid Renaissance polyphony, lewd madrigals and haunting folk songs, to upbeat Jazz and Pop arrangements.