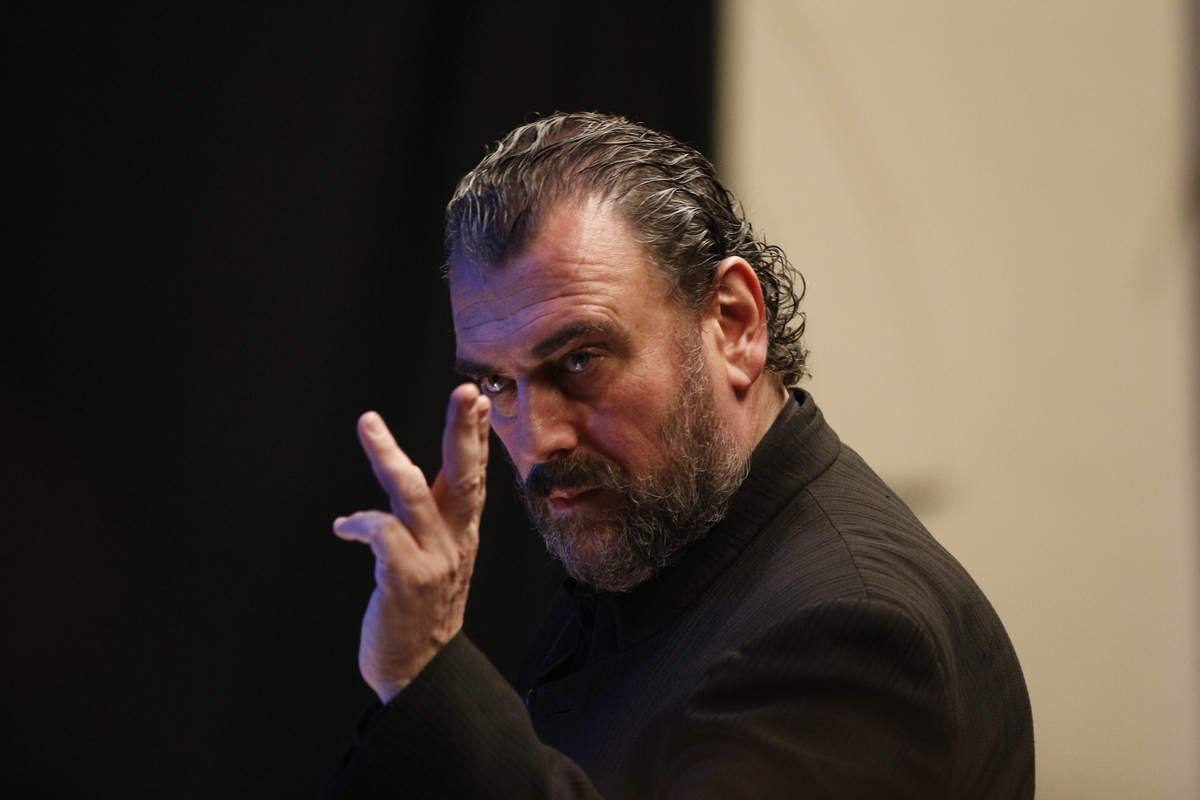 Born in La Plata (Argentina) in 1963, in 1985 was appointed Music Director of Mendoza Philharmonic, at the age of 22. In 1991 he became Associate Conductor of Haifa Symphony Orchestra (Israel) and one year later was invited to appear as guest conductor with Israel Philharmonic Orchestra. He was Chief Conductor at Ashdod Chamber Orchestra (1995-1999), Concepción (Chile) Symphony Orchestra (2000-2006), Salta Symphony Orchestra (2007-2010). Luis Gorelik assumed his position as Music Director of Argentina Filiberto National Orchestra (2016-2018) and he is currently serving his tenth season as Music Director of Entre Rios Symphony Orchestra.

After finishing his studies under Prof. Mendi Rodan at Jerusalem Rubin Music Academy of Music, Gorelik became a frequent guest conductor in many orchestras throughout the world, including Slovenian Philharmonic, Slovenian National Opera Orchestra, Icelandic Philharmonic, Buenos Aires Philharmonic, Teatro Colón Orchestra,   National Orchestras of Venezuela, Argentina, Macedonia, Chile, Mexico,  Colombia, Cuba, and Brasil; Montevideo Philharmonic, Bogota Philharmonic, OSUSP (Brasil), Jerusalem Symphony, Lancaster Symphony, OFUMAN Orchestra (Mexico) , Jerusalem Symphony, Haifa Symphony, Beer Sheva Sinfonietta, Brasilia National Theatre Orchestra, among others. He was finalist in the First Sibelius Conducting Competition in Helsinky (1995).

In the opera house, has conducted productions of Rigoletto, Carmen, La Traviata, La Boheme, Tosca, La Clemenza de Tito and Le Nozze di Figaro  for Teatro Municipal de Santiago, Teatro Colón de Buenos Aires, Serbia National Opera, Slovenian national Opera,  Buenos Aires Lírica and Teatro Argentino (La Plata). As a ballet conductor, Luis Gorelik has collaborated with Béjart Ballet Lausanne in productions of C"est que  l amour me dit…   (Mahler-Béjart), Rite of Spring and Firebird (Strawinsky- Béjart) and with Teatro Colón Ballet in productions of Sleeping Beauty, Giselle, Nutcracker, and more recently his own musical version of Carmen.

With Salta Symphony Orchestra has released for Sony Classical two CDs with the best of   classical music from Argentina. Luis Gorelik has received awards from President of Chile, and more recently Konex Price as outstanding conductor of the decade, in Argentina.

Luis Gorelik has permanently guest conducted all major symphony orchestras in Argentina since 1994, including National Symphony and Teatro Colón, in addition to most of the leading ensembles in South America.  Luis also held the position of Profesor of Orchestral Conducting at UNA (National Artis University, in Buenos Aires) since 2012.
VIDEO GALLERY
[/vc_column_text][/vc_column][/vc_row]