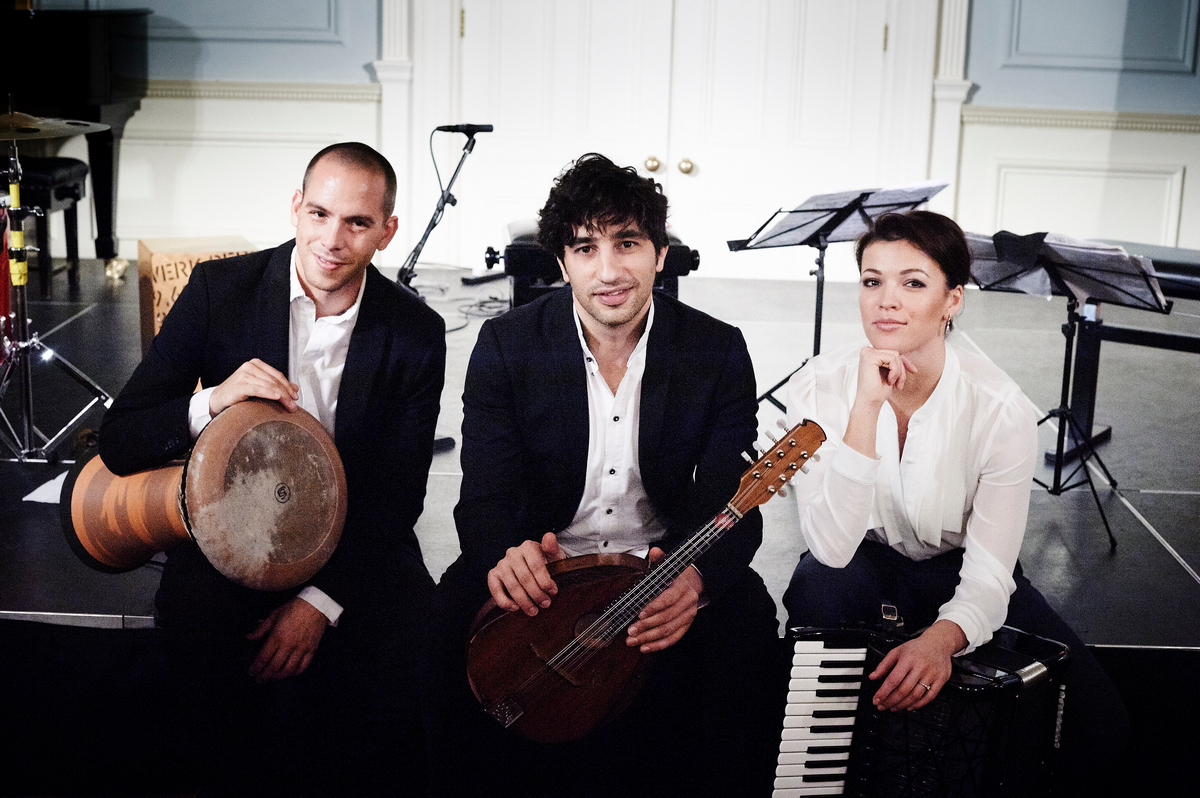 Photo credit: Edward Webb
This concert has been postponed due to COVID 19 pandemic and current circumstances, for December 2020. More information soon.
Extraordinary music journey – Between Worlds by Avi Avital, mandolin; Ksenija Sidorova, accordion; Itamar Doari, percussion / Deutsche Grammophon Edition
The world leading virtuoso's Avi Avital and Ksenija Sidorova and one of the world's finest percussionists today, Itamar Doari.
Compositions of: Bartók, Bach, Tsintsadze, Bloch, Kreisler, de Falla, Villa-Lobos, Budashkin, Doari as well as traditional Turkish, Israeli and Bulgarian compositions.
KOLARAC HALL, Belgrade, Serbia, May 25th 2020, 08:00 pm
CEBEF – Belgrade Festivals Center & CODA ARTISTS